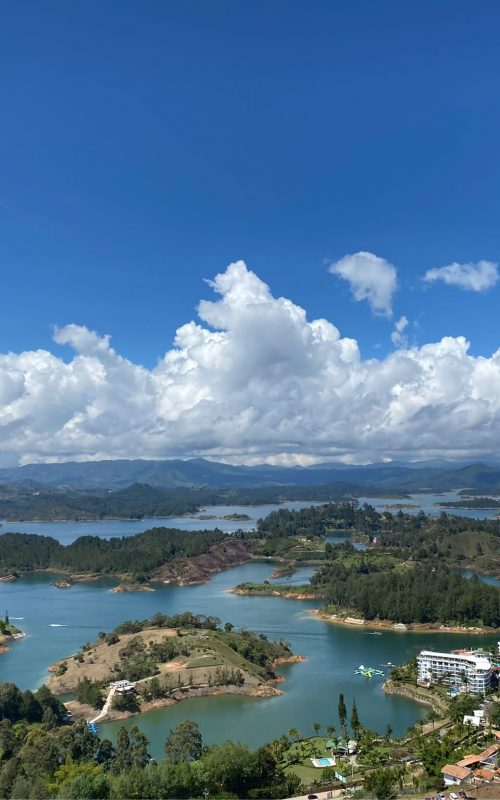 Duration : 6 – 8 hours
The rock of Guatapé (or Peñón de Guatapé, in Spanish) is a true hidden gem within Colombia, our first stop will be 1:20 minutes away from Medellín.
With a height of 656 feet above its base, this huge black granite formation guarantees a spectacular view from its summit, reachable by climbing 740 steps (so make sure you bring comfortable shoes!).
Once at the top you'll be able to breathe in the fresh air and contemplate the turquoise waters of Guatapé dam and its curvy shores while you get a deserved rest in the seating area.
You will also find handicrafts, postcards, and other local goods to bring back home.
After the walk back down, reward yourself with an authentic Colombian meal at a locally owned restaurant and explore the picturesque town of Guatapé! A bit of history The rock of Guatapé has fascinated the people that live in the area since indigenous times, who used to worship it. The towns of Guatapé and El Peñol have disputed the ownership of this geological formation, to the point of Guatapé residents painting their town's name on one of the sides.
(Includes: pick up and drop off)