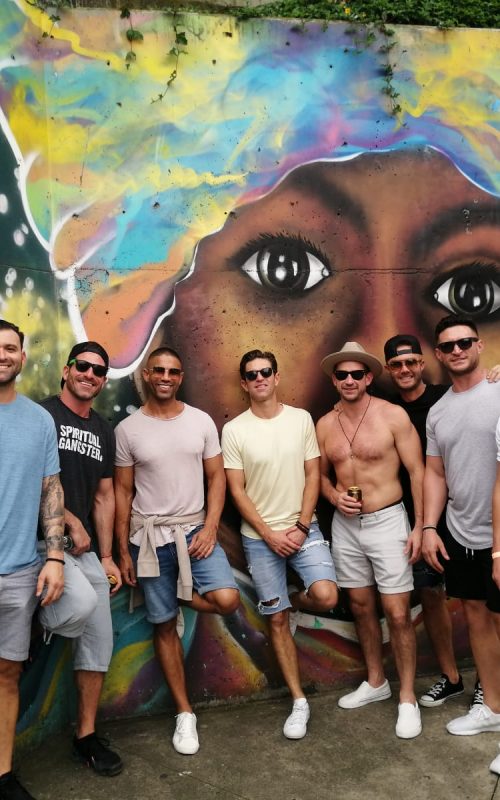 Comuna 13 was, not very long ago, one of the most dangerous places in the world due to narcotraffic activity, gangs, and crime. However, during the past years, it has gone through a deep transformation that made it into a safer area, with lots of street art, community projects, and colorful houses. It's a must-see in Medellín!
The town "hangs" on the side of a mountain in the western part of the city. The streets covered in graffiti are uphill and have stairs to go up and down. Also, there are a few outdoor escalators and a cable car that make the climbing way easier (and more exciting!). Due to Comuna 13's location, you will find one of the best panoramic views of the beautiful Medellín surrounded by mountains here.
Although the touristic part is safer now, violence and poverty are still issues, so this is the kind of place where you don't want to get lost. And because of the way Comuna 13 is built, this is not so hard to do. That's why visiting with a local guide is highly recommended! Also, you can learn everything about the interesting history of this intriguing part of Medellín while you see its new and hopeful face, full of color and welcoming people.